About
Me
Let me tell you a few things...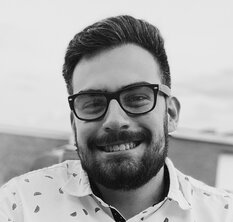 BIO
Hi, I'm Josh. A web developer residing in the state of North Carolina. I enjoy building modern websites and apps for people wanting to get their brand on the web. A few of my interests include reading, electric vehicles, science fiction, and camping.
I Build Web Apps
Do you have a task that you want to automate or that might require a backend database? I don't stop at building badass websites, but can build you a web tool with streamlined functionality. With experience in backend technologies such as Python, Django, and PostgreSQL, I can build you a full stack web app.
I Can Fix Websites
Do you have a website that you started but couldn't figure something out, or just got tired of trying? No worries, that's where I can come in and help you complete it. I have experience with website providers such as Wordpress, Wix, and Squarespace. If you are having domain service trouble, leave it to me, I can help with that too.
I am a Web Maker
Have a cool idea but don't know where to start? Let's talk about it. I can help point you in the right direction and save you some stress. With a passion for making things and executing on innovative ideas, I can coach you through solving your technical problems.